How to Connect HondaLink App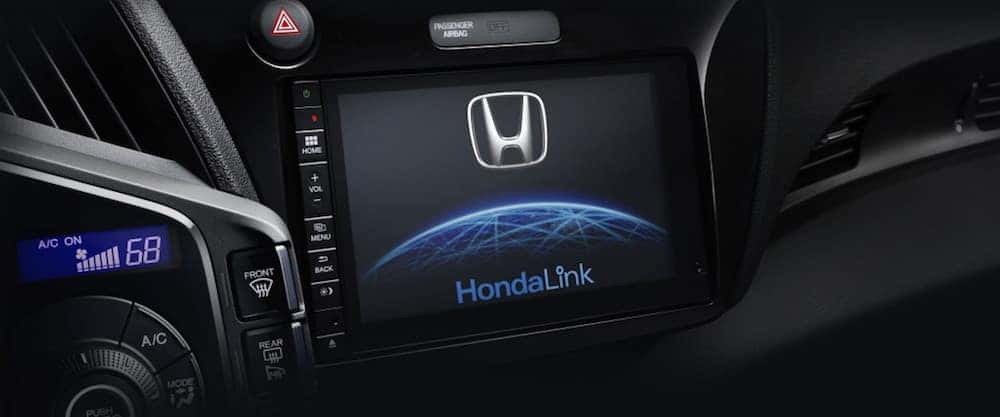 HondaLink gives Cody drivers with compatible smartphones instant access to vehicle information, maps, social media, music, and more! You can also download a wide array of useful apps like HondaLink Navigation and HondaLink Aha. Learn more about how HondaLink connects to vehicles in the new Honda lineup in this guide from Underriner Honda.
Setting Up HondaLink Connect
After downloading and opening the app on your HondaLink-compatible phone, choose "Settings," select "Manage Vehicles," then "Add Vehicle." Once you enter your VIN number, your car will be connected to HondaLink! Using the GPS system on your smartphone, the app will show your location, display local weather conditions, and allow you to find nearby points of interest.
What Are the Features of HondaLink Connect?
With HondaLink, you are able to connect to your car and access vital information on your mileage, fuel level, and vehicle oil status, as well as receive Honda service updates. Some of the other helpful features of HondaLink Connect include:
Access to your owner's manual
Remote lock/unlock and start
Weather updates
Parking reminder
Area points of interest
Detailed information about your destination
Messages and updates from Honda
Access to 24-hour roadside assistance
Vehicle Maintenance Minder
Plus, with the HondaLink app, it's easy to schedule service; just select "Services," and tap "Schedule Service." You can then locate the nearest Honda dealer to your Laurel or Red Lodge home (or current location), indicate what services your vehicle requires, add contact info, and enter the time and date when you wish to bring your car in. HondaLink adds a whole new level of convenience to your Honda ownership experience.
Which Honda Vehicles Have HondaLink?
HondaLink is available on all new Honda models, including:
2018 Clarity
2019 Insight
See HondaLink Connect in Action at Underriner Honda
We invite you to stop by our Billings Honda dealership to see for yourself how helpful the HondaLink app can be. While you're here, we'll be happy to fill you in on all the details of the latest innovative Honda technologies, including the Honda Sensing® safety suite, and direct you to the best local restaurants! Ready to get behind the wheel of an exciting new Honda? Contact us today to schedule a test drive.
Recent News from Underriner Honda
The 2020 Honda Passport is in Billings, providing drivers with one of the most exciting SUV options on the market. You can tell it's a competitive car because the Honda Passport reviews are stellar across the board. Read what the experts are saying in their Honda Passport reviews with this guide from Underriner Honda! View Inventory…

There's no denying the incredible ride a Honda SUV delivers on Cody roads, and if you're looking for a model that delivers even more space and power behind the wheel, then check out the 2021 Honda Pilot configurations. This newly updated Honda lineup features a larger cabin for more passengers, stellar performance capabilities, advanced…

Just as many Cody drivers opt for a dependable Honda SUV like 2020 Honda Pilot due to its impeccable performance, the same can be said for those looking for more cabin space in their next crossover. That's why the Honda Pilot cargo space and passenger dimensions offer a spacious, well-rounded ride that can't be matched….