Underriner Honda Tire Center
At Underriner Honda, we are equipped to help you with all of your tire needs. Whether you are in need of maintenance, tire care tips, or a new set altogether, you can count on our experienced representatives and certified technicians to address any tire issue. Learn more about tire care below, including what causes tires to wear unevenly, and browse our inventory available at Underriner Honda!
When Do I Need New Tires?
At 2/32 of an inch, the  U.S. Department of Transportation recommends replacing your tires. If you don't have a tire wear gauge, place a penny with Lincoln's head face down into the tire groove. If you can see Lincoln's face, it is time for a replacement. You may also see wear bars, which are smooth strips of rubber across the tread, appear if your tires are ready to be changed.
How Often Do I Need New Tires?
High-quality tires can often last 50,000 miles with proper care, though mileage will vary depending on a number of factors, including:
Drivetrain
Terrain
Tire type
Treadwear ratings
Road conditions
Consult with one of our technicians for more specific recommendations for your driving needs.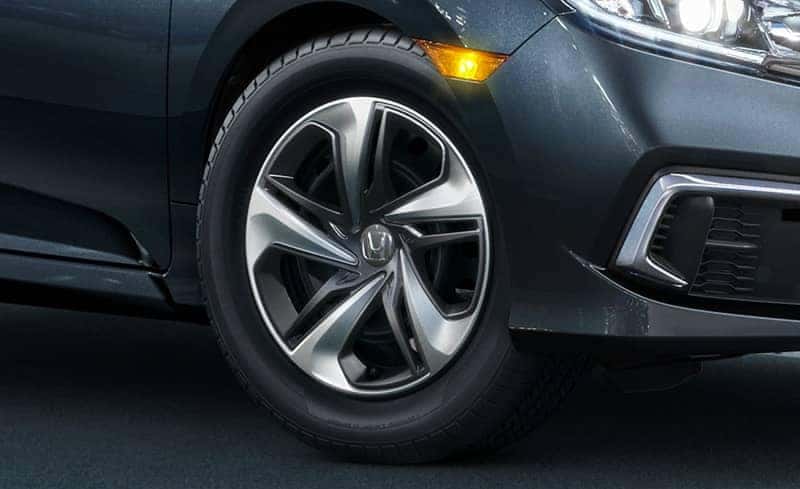 Why is Tire Rotation Important?
Due to driving habits, and the way drivetrains disperse power to the wheels, tires don't all wear evenly. To combat this wear, tires are rotated at regular intervals in a pattern specific to the type of drivetrain the vehicle has. Keeping up with regular rotations can extend tire life and preserve traction.
Why Is Tire Pressure Important?
Properly inflated tires have better traction, experience less wear, and can have a longer lifespan. This is because the ideal amount of tread is making contact with the road, which helps reduce heat.
Turn to Underriner Honda For Your Tire Needs!
If you have additional questions about tire care or need help finding a new set for your vehicle, contact us or schedule an appointment today! And don't miss our service specials for additional savings on your tire service! You can even find helpful features like what causes tires to wear unevenly.