Prepare Your Car for Winter in Six Steps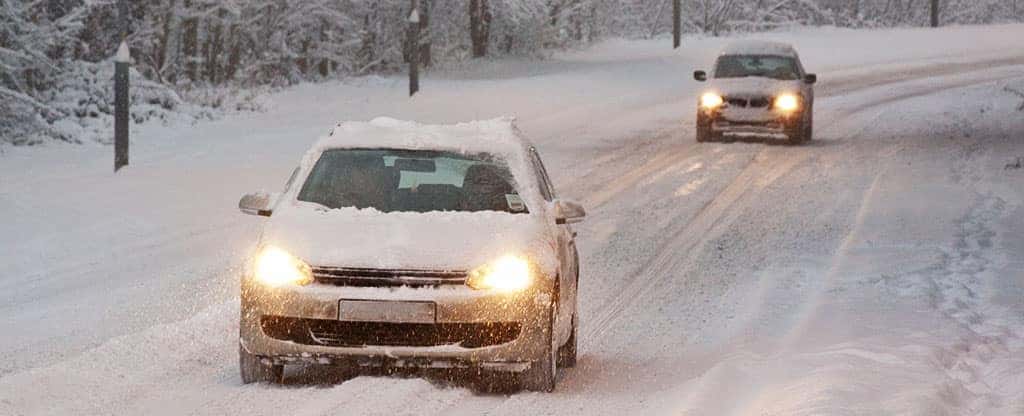 Winter weather is on the horizon and prepping your car for it is vital for both your safety and your car's well-being. When in the process of winter vehicle prep, you should consider:
Winter or new all-season tires

A fluids check – especially windshield wiper fluid, antifreeze and engine coolant

Confirming all routine maintenance is up-to-date

Windshield wiper replacement

A good wash and wax

An emergency kit
We delve into more details below, and our service department is ready to get the ball rolling for your vehicle!
Leave Some Winterizing Tasks to Our Professionals
The first four steps outlined above are what we recommend letting a service professional handle. Our technicians can:
Recommend the best winter tires, install and balance them

Check and replenish all the necessary fluids

Know what other routine maintenance is necessary – oil change, brakes, or more intricate repairs

Properly replace windshield wipers with ones best equipped for ice and snow
Winter Tasks You Can Do Yourself
Some winter car prep is simple enough for you to put on your DIY hat! If you love spending some quality time with your vehicle, get some suds and car wax and get to work. A good wash and wax protects your car's exterior from salt, ice, snow, and any other things winter weather throws at it. You should protect yourself too in case of emergency, so put together a winter-style emergency kit that includes:
A blanket (or two)

First-aid supplies

A flashlight

Windshield scraper/broom

A couple bottles of water

A shovel
Be Winter-Ready with Help From Underriner Honda
If you're running through your vehicle's to-do list and realize you might just need a newer model to get you through the winter months and years to come, take a look at our inventory or give us a call at 406.255.2310. Otherwise, Underriner Honda's service department is ready to assist you in preparing and safely driving your vehicle in Bozeman and Billings winter roads.